Sports Direct
Long known as the destination for great value sportswear and equipment on the high street, we worked with Sports Direct over the course of two years to deliver the 'beyond sport' store concept. A complete revolution of the store experience designed to satisfy a tech-savvy, style led consumer. 
---
The concept, which was first brought to life in their 9,290 sqm flagship store near London is built on the principle of a functional but flexible core with a layer of digital experience that runs through the store. A universal fixture system, which allows leading brands prominence in-store combined with functional aspects such as large-scale changing rooms with improved navigation and in-store communications gives Sports Direct ultimate flexibility. 
Throughout the store interactive digital experiences are used to engage, entertain and simplify the purchase process for shoppers. From magic mirrors in changing rooms that allow shoppers to create videos of the outfits they are trying to share through social media to selfie cameras. The use of the latest in in-store analytics throughout the store allows a greater insight into how shoppers are behaving in-store and their reaction to the various campaigns they see across their journey to inform future marketing effort.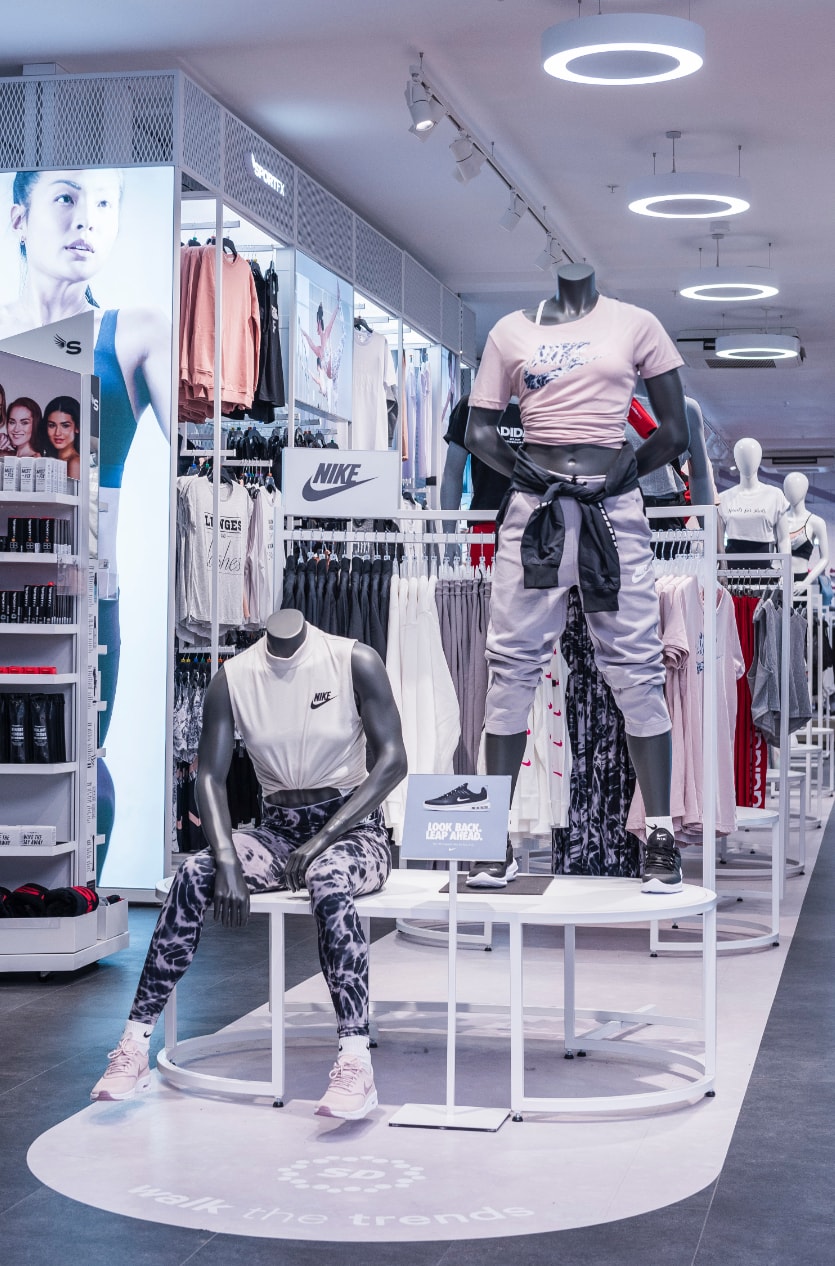 We are working to create the ultimate shopping destination for the lifestyle consumer, spanning football boots all the way to luxury fashion. The premium space we have developed at Thurrock enables us to give customers a compelling and diverse opportunity to shop.

Michael Murray – Head of Elevation at Sports Direct as quoted on Retail Focus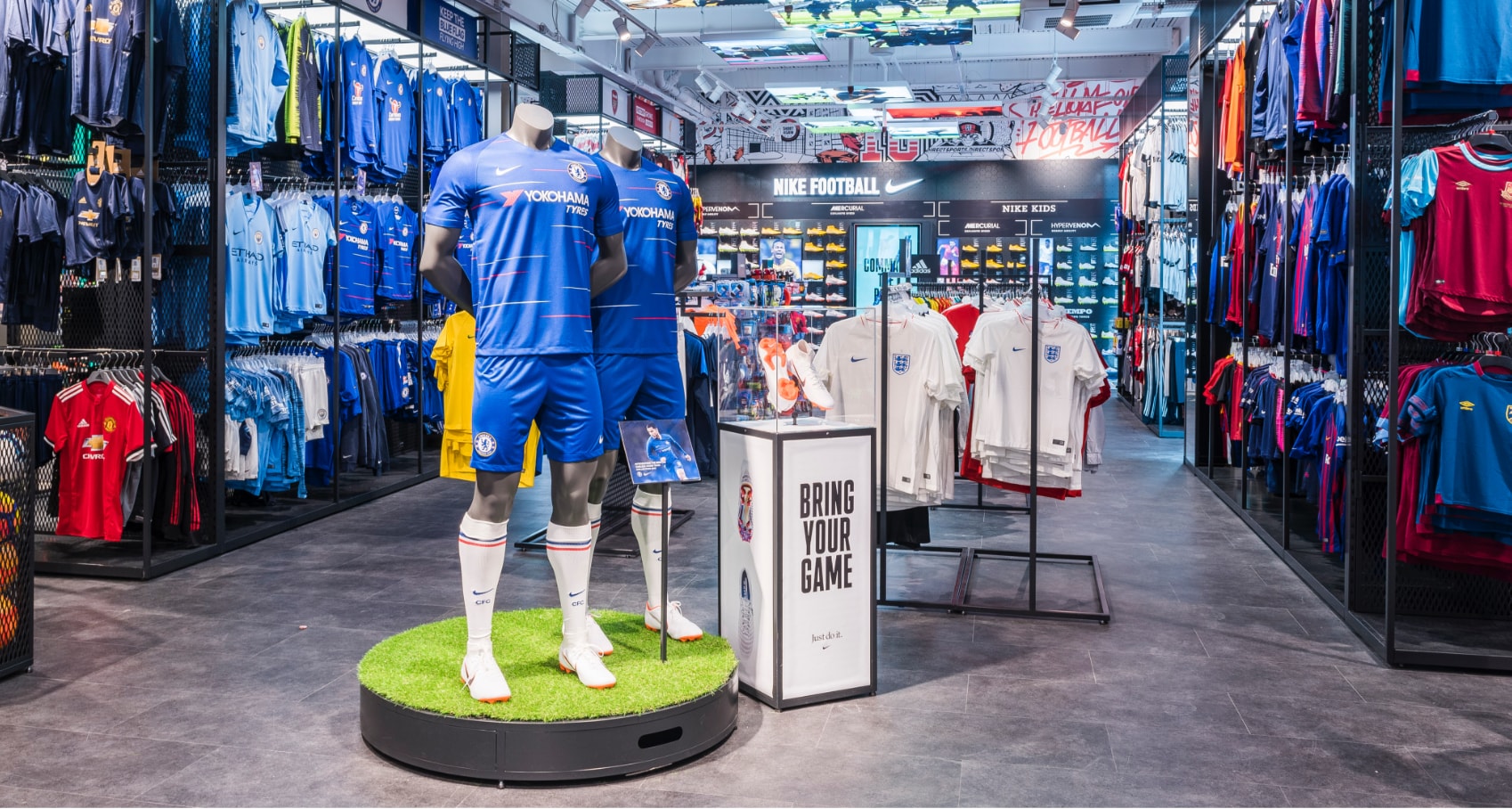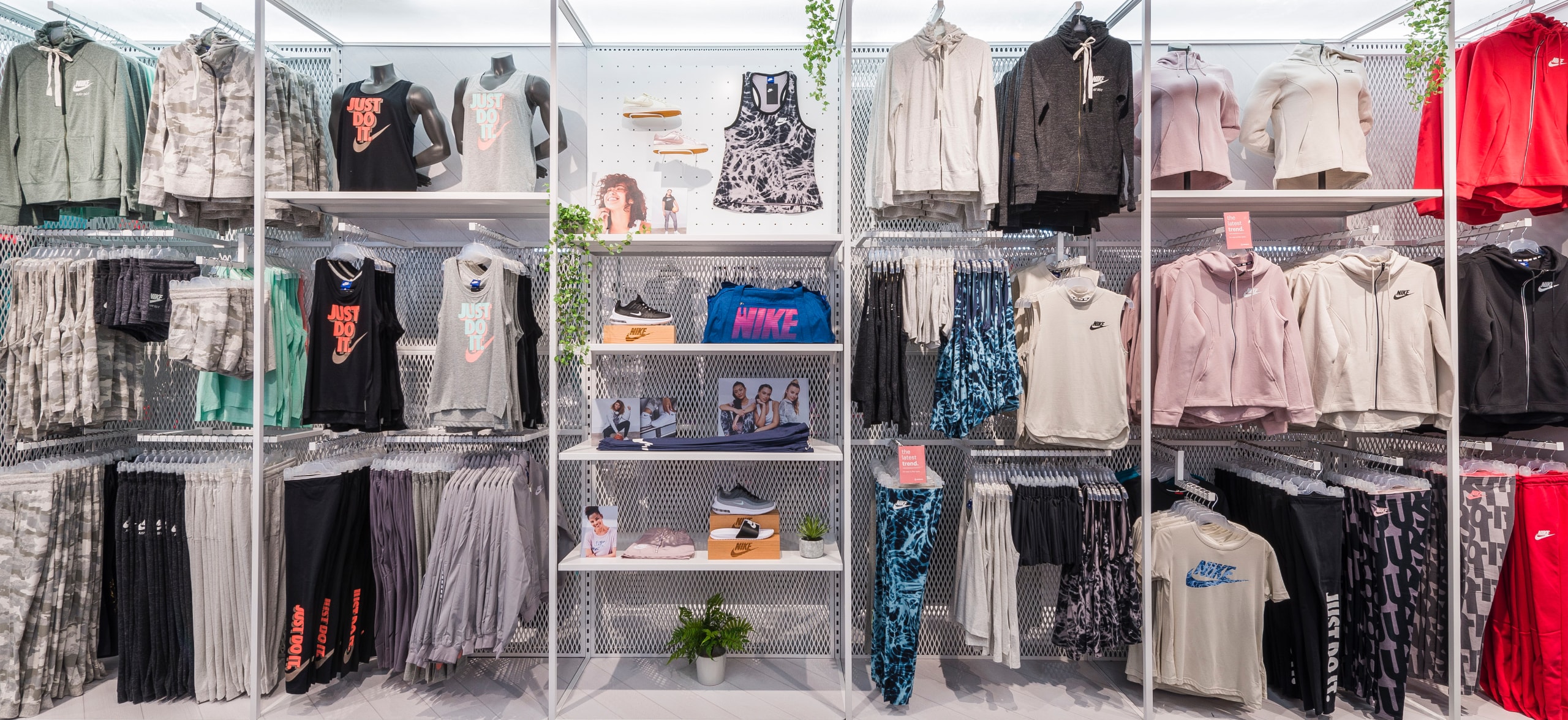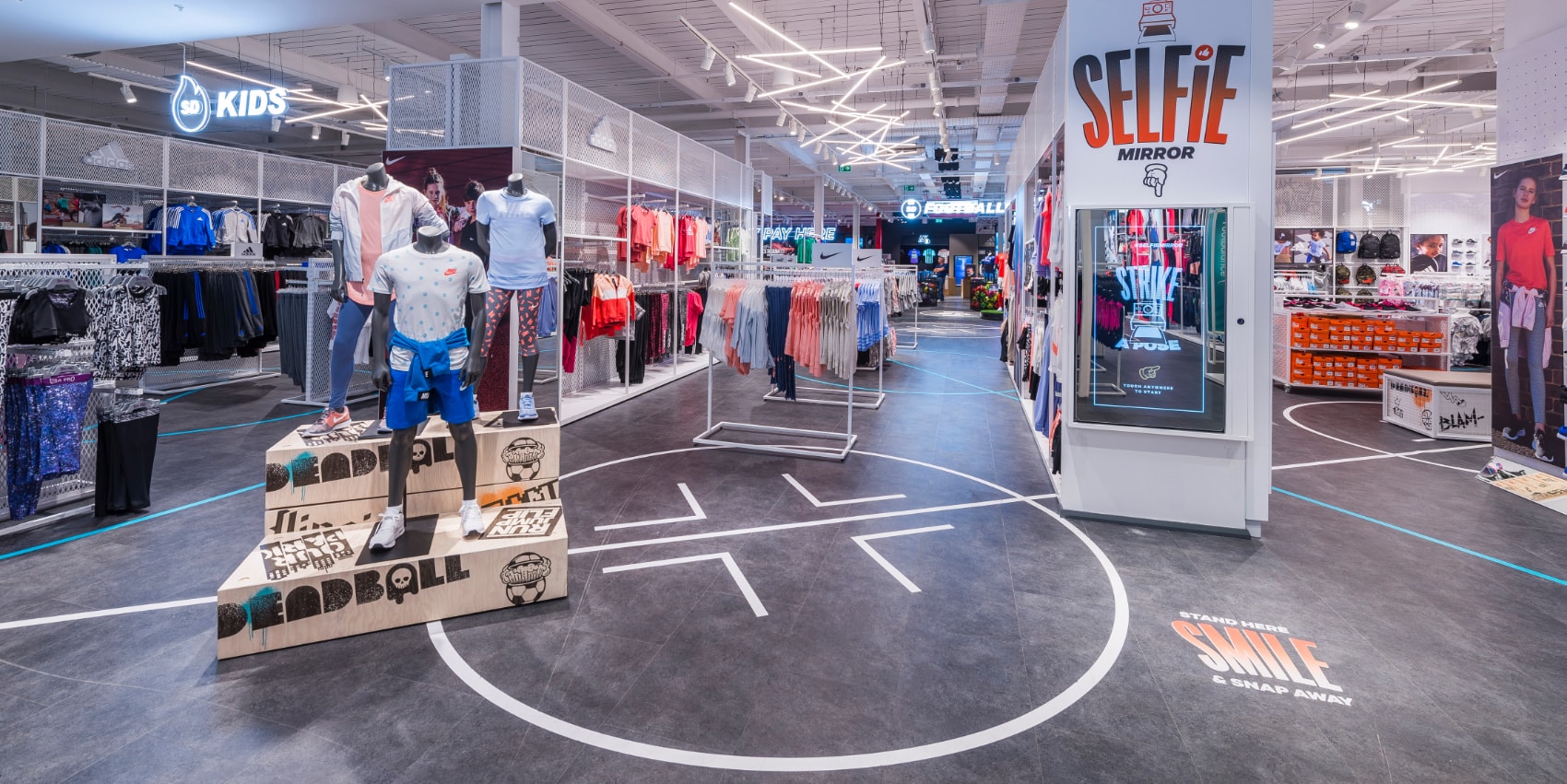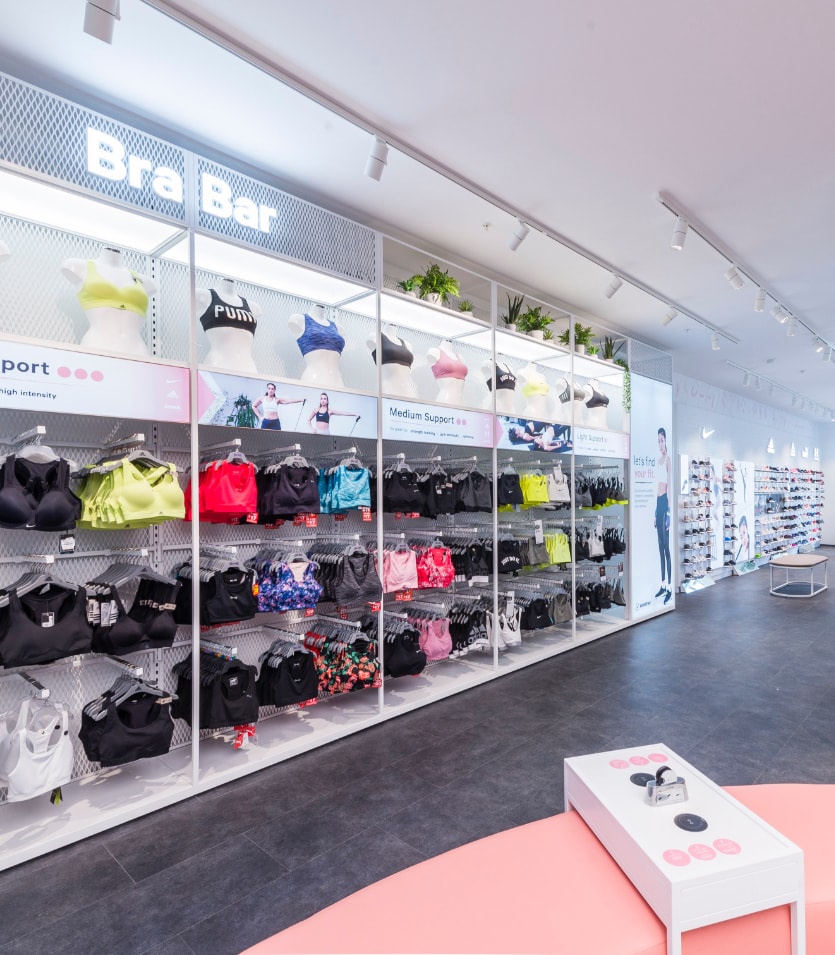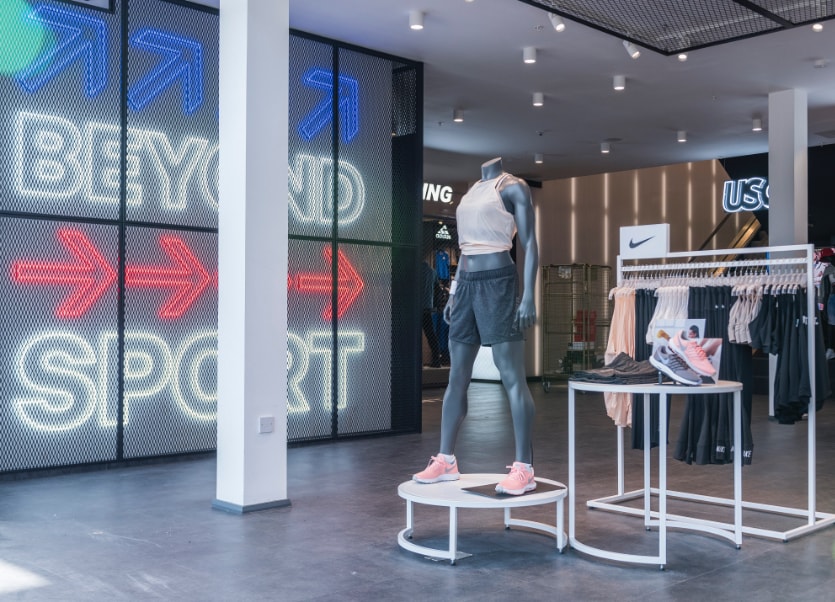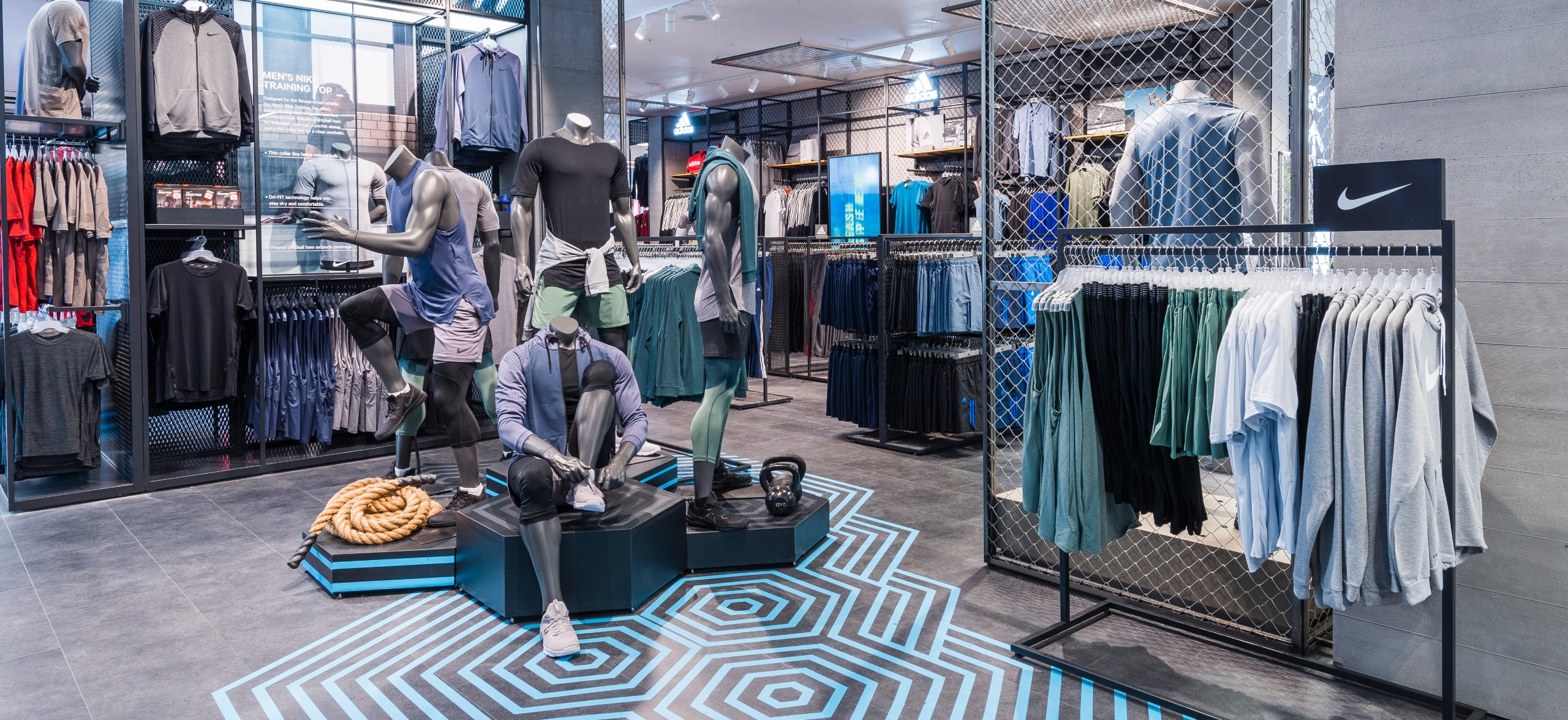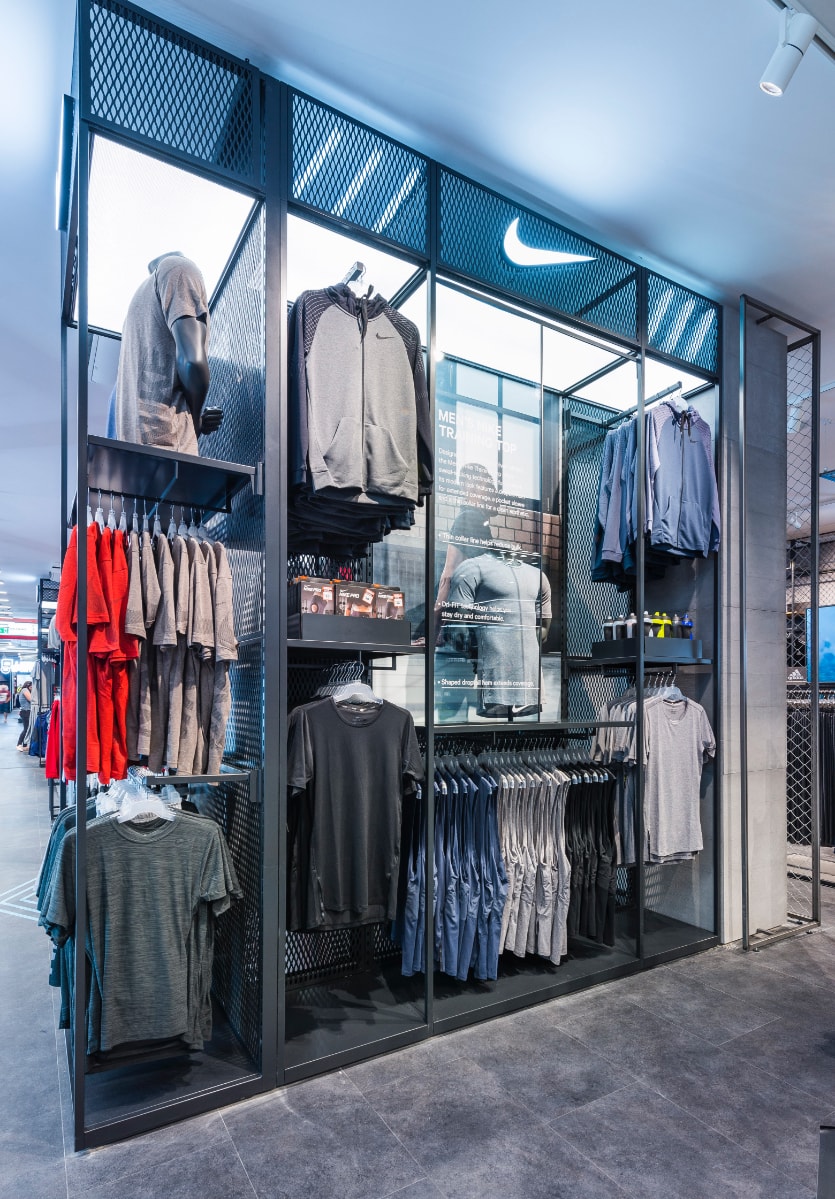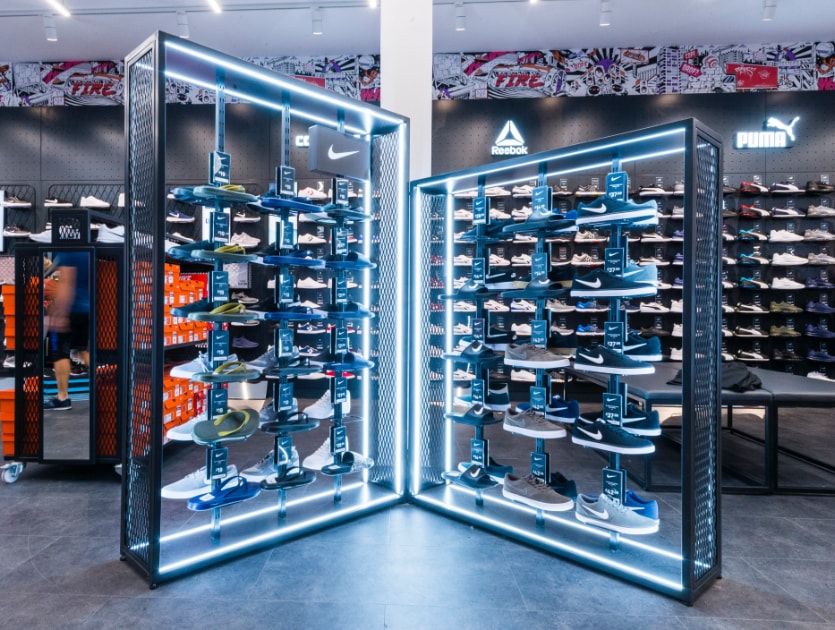 Want to talk to us about a project?
Or for any other enquiries